Digital Wallet
  Pay Securely
Your digital wallet on your phone replaces your actual card number with a unique digital card number. This means businesses cannot see or store your full card number.
  Easy to Use
While in stores, simply tap your mobile device where you see the Contactless Symbol  at checkout. Or select the Apple Pay or Google Pay logo when shopping online and in apps.
  Your Card. Your Choice.
NB&T is committed to providing you convenient and secure payment solutions whenever you pay with your NB&T Mastercard.
NB&T Debit Mastercard Digital Wallet is available with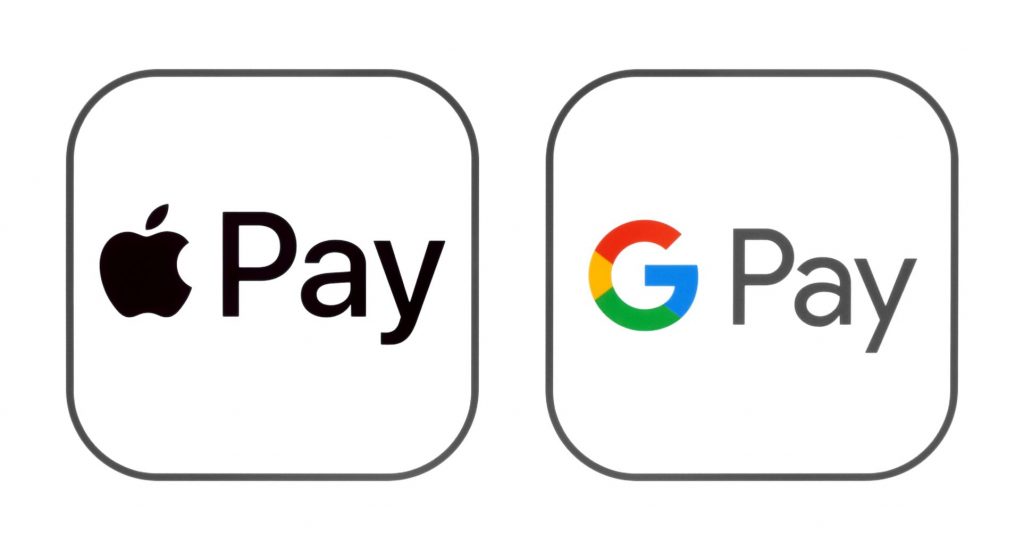 Having trouble connecting your NB&T card to your digital wallet? Please contact the Debit Card Coordinator at 833-514-2918 (M-F 9-5)
Apple Pay Support Help Link > Click Here
Google Pay Support Help Link > Click Here